Government
18 EU-Funded Resilient Homes Provide Security and Hope in Kalinago Territory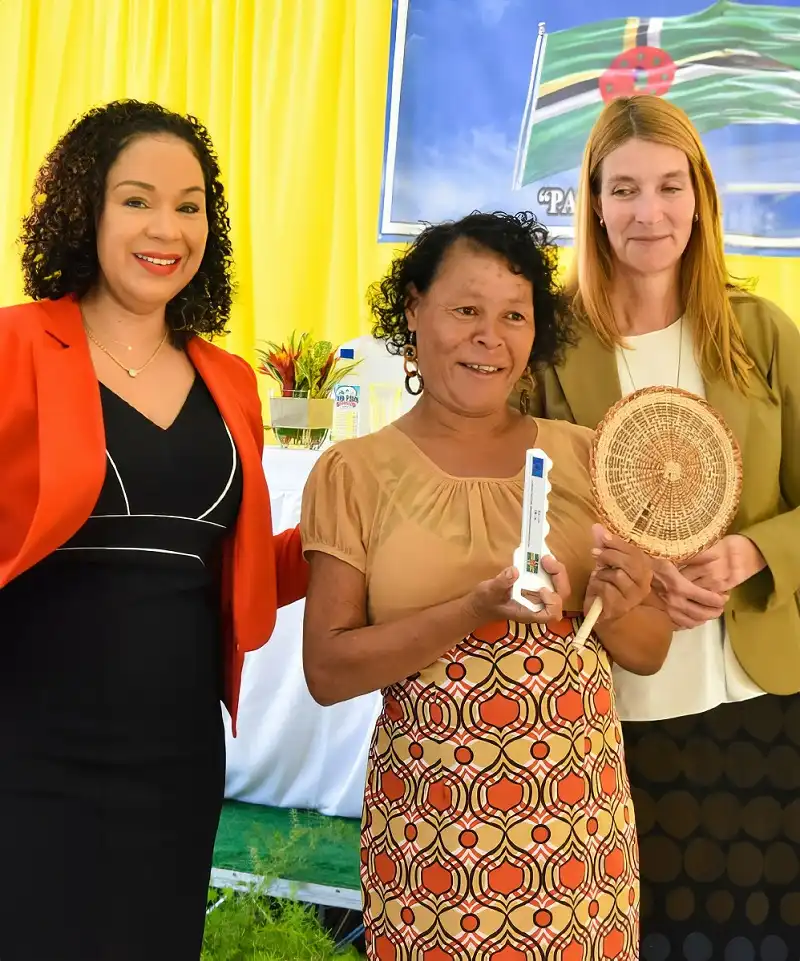 In a powerful demonstration of resilience and international cooperation, 18 families in the Kalinago Territory received keys to their new homes, built with funding from the European Union. This initiative is part of the 11th European Development Fund (EDF) B-Envelope State and Resilience Contract for Rehabilitation following Hurricane Maria.
The Deputy Secretary-General of the European External Action Service, Helena Konig, lauded the territory's resilience in the face of adversity. She praised Dominica's unwavering commitment to enhancing its climate resilience, a challenge that extends far beyond national borders. The frequency and intensity of natural disasters, a consequence of climate change, affect not only Dominica but also European regions. Ms. Konig underscored the importance of not only preparing for disasters but also recovering, rebuilding, and reinforcing infrastructure to withstand future events, ensuring citizens' safety and well-being.
She conveyed her appreciation for Prime Minister Roosevelt Skerrit and his dedicated teams for their exceptional work in implementing the budget support program. The EU looks forward to continued collaboration to address ongoing challenges and build a more resilient future.
In response, Prime Minister Roosevelt Skerrit expressed heartfelt gratitude for the European Union's consistent support in various sectors. He emphasized the EU's contributions to healthcare, education, public infrastructure, housing, and water resource management, which have collectively bolstered Dominica's resilience. He recognized the EU's understanding of the nation's challenges and its commitment to collaborative problem-solving.
The Prime Minister reiterated his government's dedication to improving the lives of its citizens and fostering sustainable, secure futures. He unapologetically championed an aggressive housing program aimed at providing the most vulnerable with safe shelter, dignity, and the opportunity for better, more fulfilling lives. The new homes, he stressed, symbolize not just brick and mortar but the collective strength and resolve of a nation.
Hon. Melissa Poponne-Skerrit, the Minister for Housing and Urban Development, celebrated the new homes as the government's commitment to housing security for all citizens. She acknowledged the transformative power of international cooperation and financial support in turning the vision of climate-resilient housing into a reality. These homes, strategically located in Touna Concord, Mahaut River, Gaulette River, and St. Cyr, stand as resilient structures designed with utmost care to withstand rigorous tests of resilience.
The Kalinago Territory's 18 new housing units are more than just buildings; they represent security, hope, and the strength of united efforts to provide safe and secure shelter for those who call this extraordinary place home. It's a living testament to the dedication of the European Union, the resilience of Dominica's people, and the power of international collaboration in the face of adversity.
This article is copyright © 2023 DOM767